DRUG DISCOVERY & MEDICINAL CHEMISTRY
Synthelia is specialist in Custom Synthesis, providing you with support during your Medicinal Chemistry processes:
Synthesis of standards with high purity for biological models.
Support in the synthesis of compounds to speed up the SAR.
Close monitoring of the project to identify possible common key intermediates.
Rapid scale up to deliver the product needed for preclinical assays.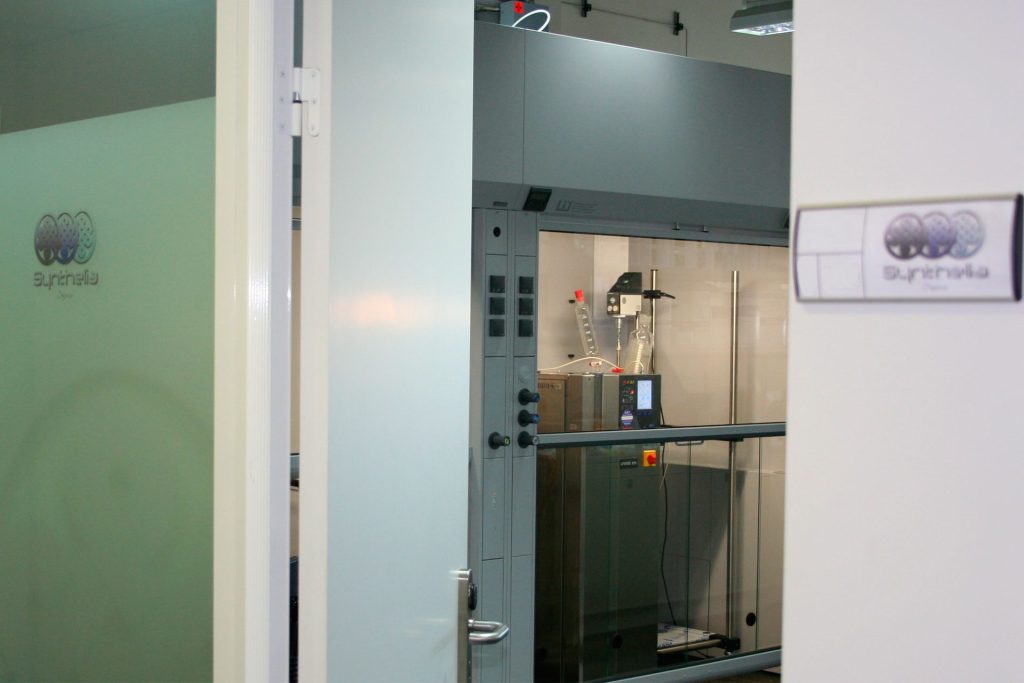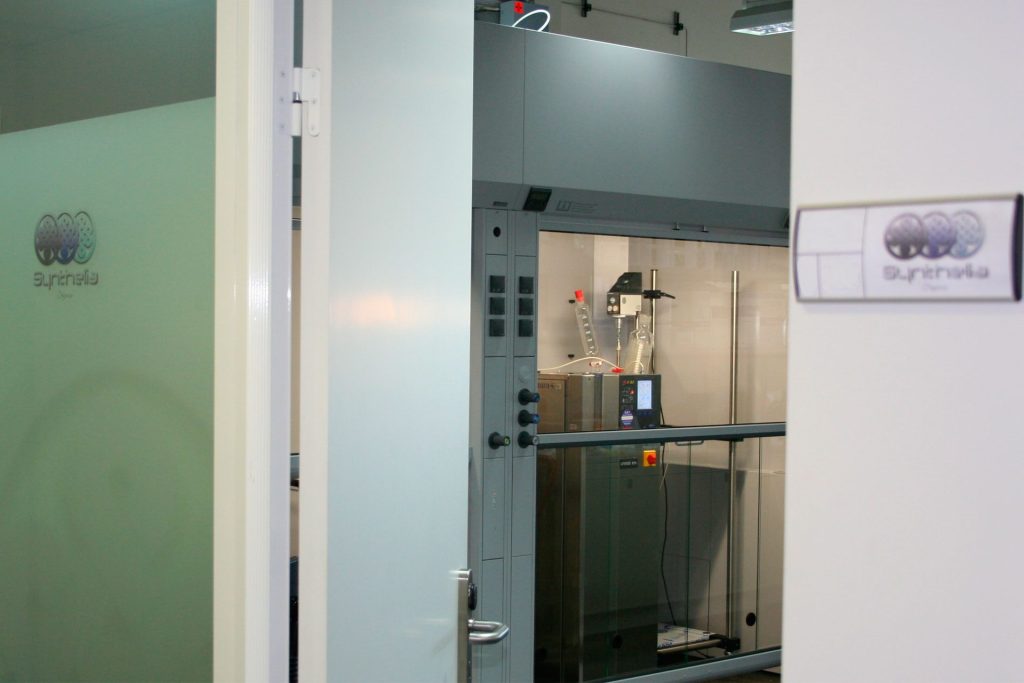 Collaborative models:
To meet clients' needs for custom synthesis, we suggest an FTE (full-time employee) collaboration at our facilities.
Our facilities include:



More than 500 m² dedicated to R&D
15 Fume hoods
Carousels for parallel synthesis



H-Cube® reactor
Ozone generator
Biotage automated chromatography system for purification



Preparative HPLC
0.5 L pressure vessel
Full access to SciFinder® database
PRECLINICAL DEVELOPMENT AND CLINICAL SUPPLY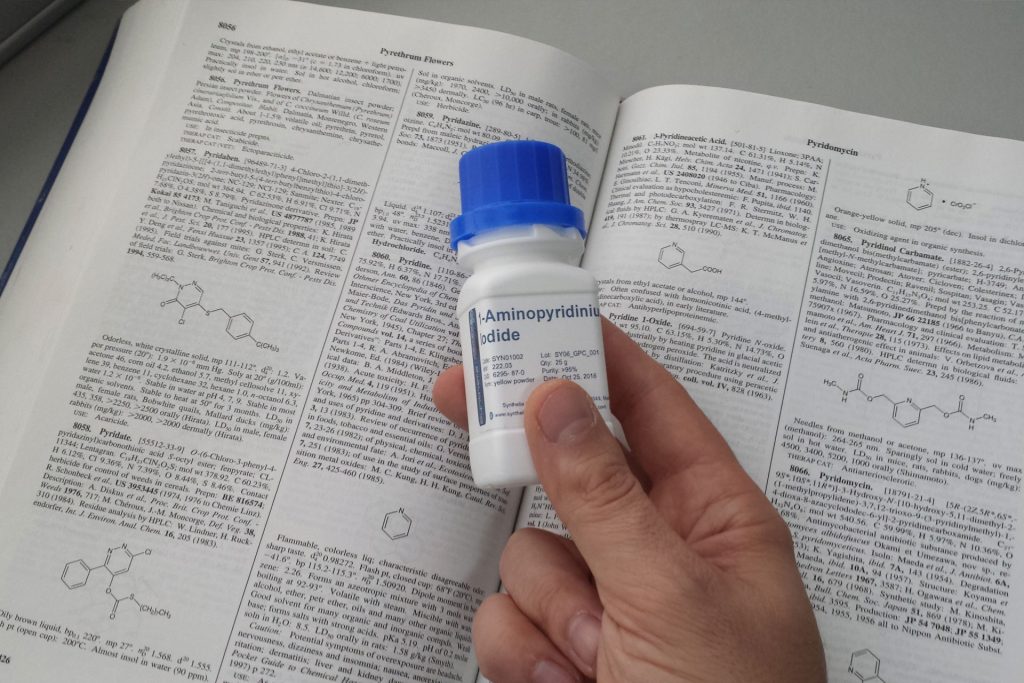 Move your project from medicinal chemistry to process chemistry with the aid of Synthelia:
Design, evaluation, and development of novel synthetic routes.
Efficiently, green, and safely route scouting during transfer to pilot plant.
Scale up of lead compounds to support toxicity assays.
Synthesis of Registered Starting Materials (RSM) for APIs preparation.
Integral transfer of technology and knowledge to the client.
As manufacturers of RSM, we comply with the quality standards of our clients according to their audits.
To support all these activities, we have a Quality Department in charge of developing all the documentation you may need for the validation of your process, assuring compliance with specifications under a GMP perspective.
Our Facilities with the following capabilities are:



More than 200 m² dedicated to production in two separate pilot plants
More than 100 m² of laboratory with 4 walking fume hoods
Total reactor volume 1 m
³



Stainless steel reactors up to 200 L
5 L Pressure reactor up to 60 bar
Operational temperature ranges: -90 °C to 250 °C



Stainless steel and Glass Nutsche Filter up to 150 L
Rotary evaporators up to 100 L
Preparative HPLC for purification
Services Gallery: