During the last days of January, it took place the 2nd International Conference on Nanomaterials Applied to Life Sciences 2020, organized by IMDEA Nanociencia, with the objective of promoting the collaboration between industry and academia in the nanomaterials area with future applications in the fields of Medicine, Biology, and Environment, etc (https://nals2020.com/).
It is in this context that Synthelia Organics participated in the poster section with the recent outcomes obtained by Demian Josue Pardo Filippidis during his industrial PhD programme.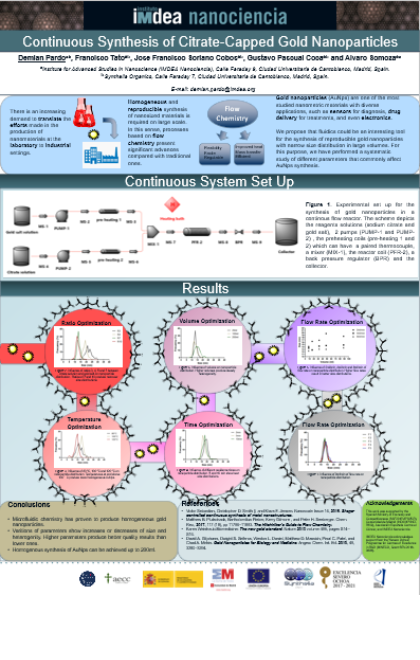 It was a pleasure for us to take part in this exciting opportunity where important experts such as Prof. María José Alonso from Universidade de Santiago de Compostela (http://www.usc.es/grupos/mjalonsolab/), Dr. Christian Dose from Miltenyi Biotec GmbH (Bergisch Gladbach, Germany), Prof. Claire Wilhelm from Paris Diderot University (http://www.msc.univ-paris-diderot.fr/~clairewilhelm/) or Prof. Kenneth A. Dawson from University College Dublin (https://people.ucd.ie/kenneth.a.dawson) among others presented their latest results. Being inspired, sharing knowledge and discuss them is a fundamental task for all scientists.
2nd International Conference on Nanomaterials Applied to Life Sciences 2020